How To Keep Safe From Fire While Working Remotely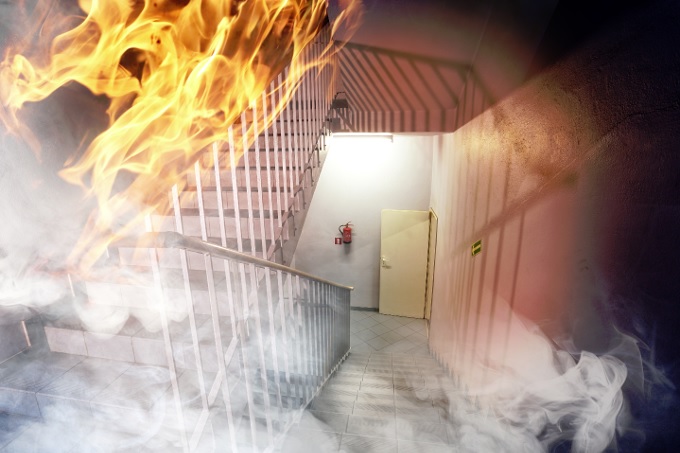 In light of the coronavirus pandemic, you will have likely found yourself working from home over the past year, setting up some form of home office to maintain your focus in.
Whether it be the bed, the kitchen table, the garden or a fully-fledged office space, millions of workers throughout the globe have found all sorts of innovative ways to utilise their home surroundings to make the best of the unprecedented situation.
However, in normal circumstances, the office or workplace you work in will typically carry out all sorts of safety checks to ensure the working conditions are as optimal as possible for their workers. Therefore, when it comes to working from home, you need to do the same.
But how exactly can you do that during the lockdown? Well, that's where we can help.
Join us as we run through some of the most effective methods to keep your remote working setup as safe and secure as possible, while significantly preventing the likelihood of a fire breaking out any time soon
Check Your Plugs
Most electrical fires are caused by faulty plug sockets or old, outdated electrical appliances.
As such, it's important not to overload your sockets or use too many electrical devices at the same time.Try, where possible, to avoid using extension cables and only use the plug socket in the wall.
Likewise, while your vintage lamp may look great as an ornament, it may not work so well as a desk light so try to avoid using any appliances that have particularly old or outdated plugs.
Make Sure Your Fire Alarms Work
Another key step to ensuring you stay safe from fire while at home comes from making sure your fire alarms actually work.
While they may be loud and annoying when they go off, they are vital from a health and safety point of view.
The last thing you want, after all, is to unknowingly have a fire in your home while you're distracted on a Zoom call.
Therefore, make sure to inspect your alarms on a regular basis. Or, alternatively, if you have a fire sprinkler system installed at your property, contact a member of our team to help ensure it's working properly – this is especially important over the winter months.
Plan A Fire Escape Route
In the same way as you would have done in the office or workplace, having a fire escape route planned is a great way to keep as safe as possible, should the worst happen.
Therefore, take a step back, inspect your current set up and ask yourself whether there are any obstacles blocking your way from escaping out of the front door.
If there are, either remove them completely or position them in a way that won't impede your access – you may be thankful you did if a fire does ever break out while you're working.
Smoke Safely
While you may not be able to take smoking breaks in quite the same way as you would at work, often needing to go outside to get your fix, that's no reason to get lazy with your smoking habits.
Where possible, try to smoke outside if you can.
However, if you enjoy smoking inside, take extra care to dispose of your cigarettes properly, ensuring they're extinguished effectively in an ash tray before being forgotten about.
Here at Applications Engineering, we understand the importance of fire safety better than most. So, if you have any questions on how to stay safe while working remotely, or would like any advice on installing a sprinkler system, please do not hesitate to contact our team.