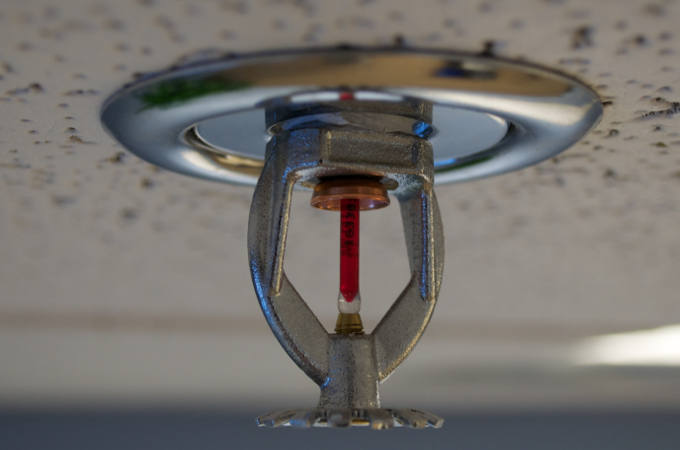 While it may be a little while before staff are back in the workplace – in light of the government's decision to enter into lockdown 3.0 – health and safety should be at the top of the priority list when that day comes.
And, though the coronavirus pandemic may steal all the headlines right now, fire safety is one of the most important considerations to take – especially when it comes to working in an office.
With this in mind, we thought we'd compile a quick guide to prepare you in advance of the lockdown restrictions being lifted.
Join us as we run through some of the most important things you can do when it comes to ensuring your workplace's fire safety systems and procedures are working as efficiently as possible.
Conduct A Fire Risk Assessment
The first thing you'll need to do is something that's actually a legal necessity: conduct a fire risk assessment.
This should be done on a regular basis in order to identify any potential issues and mitigate any potential fire-related risks before they affect staff, visitors or any other members of the public.
During these assessments, you will need to identify any potential fire hazards throughout the workplace, as well as any workers you feel may be at potential risk.
After these have been identified, you should then either reduce or remove them before creating an emergency plan to follow should a fire ever actually take place.
Install High-Quality Fire Alarms
The next thing you'll need to do is to make sure your workplace is fitted with a number of high-quality fire detection and alarm systems.
However, there are a number of different types of these systems so it's important to identify which one is most suitable for your work premises. This will largely depend on the building itself, as well as any legal requirements you have based on the needs of the workplace.
While there may be several types of systems available, they will all work in the same way – when they detect smoke or heat, they will sound an alarm to warn the workers that there is a fire.
As such, it's important to set up a suitable fire exit plan for staff to follow, so that they know what to do should such an event occur.
Check Your Fire Extinguishers
One of the most important things you can do when improving fire safety in your workplace is making sure your fire extinguishers are legal and actually safe to use during a fire.
If you don't know how to do this yourself, you'll need to get your fire extinguishers inspected by a professional on a regular basis to ensure they stay in good working order.
The last thing you'll want, after all, is to be caught short in the event of a fire breaking out in the workplace.
Mark Your Fire Escape & Exits
As we've mentioned already, it's imperative for your staff to know where the appropriate escape routes are.
But, that said, it isn't just your staff you have to worry about – customers, visitors, contractors, and suppliers could be on your site at any time so it's important for them to know where to go should a fire break out.
Therefore, marking your office's fire exits and escape routes is vital.
Here at Applications Engineering, we are experts in the supply, installation and maintenance of a wide range of fire safety systems. So, if you require any specialist advice or assistance when it comes to improving your workplace's fire safety, please do not hesitate to get in touch – our team would be more than happy to help.