How To Winterproof Your Fire Sprinkler System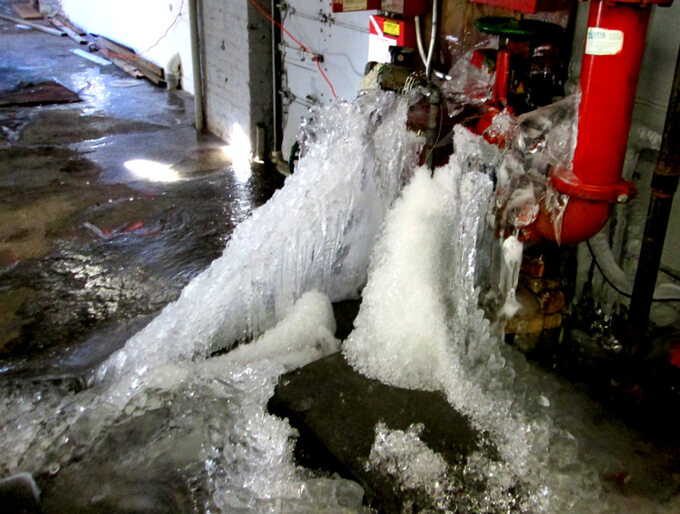 Now that the clocks will soon be going back and the nights are getting gradually darker and darker, it's time to think about winterising your fire sprinkler system.
After all, the last thing you want over Christmas is for it to be ruined by an unintentional fire that could have been easily extinguished using a perfectly working sprinkler system.
If you don't know where to get started though, then don't worry – we're here to help.
By following our step-by-step guide, you will be able to check your sprinkler system and feel reassured that it'll remain fully functioning over the winter months.
Or, if you'd rather save yourself the hassle and have it checked by a professional instead, our friendly team here at Applications Engineering would be more than happy to help – simply give us a call on 01825 764737.
Before We Get Started…
Before we get into the nitty-gritty of winterproofing your fire sprinkler system, it's important for you to know which type you have: wet pipe or dry pipe.
Wet pipe systems are designed to maintain water in the piping at all times. Whereas, dry pipe systems are designed to use compressed air in the piping until the system is engaged and water is released.
Whichever type of system you have, navigate your eyes towards the area of information related to you.
Wet Pipe Systems
With a wet pipe system, you must keep all doors, windows, and vents closed whenever it's not in use. This is because high winds can often accompany lower temperatures, creating drafts that allow cold air to contact the sprinkler piping.
Talking of which, wherever the sprinkler piping is exposed to the outside elements, make sure it is properly heated or adequately insulated to prevent freezing over. However, make sure the temperature is maintained at no less than 4°C, otherwise, problems could ensue.
If you have no choice but to expose your wet pipe sprinkler system to freezing temperatures, it's important to take precautionary measures. For example, you may need to keep an extra eye on the system's water drain or set up a fire watch just in case.
Dry Pipe Systems
With a dry pipe system, keeping it free of water is vital. Therefore, make sure to drain any water or condensate build-up from auxiliary drains and all other low points.
Likewise, make sure the dry pipe valve and riser on the water supply side of the valve are suitably protected against freezing. Heat the valve enclosure using electrical heater strips under thermostatic controls so that a minimum temperature of 10°C can be maintained.
What's more, since air is normally supplied to dry pipe systems using a compressor, you should place the air intakes in a cold, dry location. The last thing you want is for the air to have moisture in it, raising the likelihood that it might freeze.
Final Thoughts…
By taking the time to inspect your fire sprinkler system now, you will be going a long way towards keeping your friends, family, colleagues and loved ones safe over the coming winter months.
If you don't feel comfortable completing the checks yourself though, our expert team here at Applications Engineering are only ever a phone call away.