Vacuum Switches
Vacuum Switch Single Pole Single Throw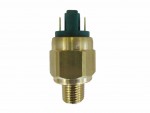 Vacuum switches are essential components in many fluidic and liquid processing systems, where they are used to trigger a circuit in the event of a vacuum being compromised. The MVA/MVS range of vacuum switches has been specifically developed for Applications Engineering customers, designed in to offer both familiar and highly-adaptable functionality. These switches can be adapted to match your specific application, and feature single pole single throw (SPST) contacts, either...
View products
Vacuum Switch Single Pole Double Throw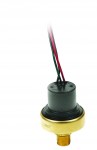 Vacuum switches actuate in the event of a pressurised container being compromised, and are commonly found in fluidic and liquid processing systems. Our extensive range of vacuum switches includes a variety of single pole double throw (SPDT) switches, as well as single pole single throw vacuum switches. The selection you see here has been designed and chosen for their functionality, quality and safety, offering exceptional performance at excellent value. If...
View products
About our Vacuum Switches
Vacuum switches are an essential component for many monitoring and control applications in hydraulic, pneumatic and processing industries. Performing in critical processes, these switches sense a change in the vacuum and open or close an electrical circuit when the chosen setpoint is reached.
Applications Engineering supply a range of single pole single throw and double pole double throw vacuum switches that combine exceptional value for money with proven quality manufacturing. Our durable vacuum switches are suitable for a wide range of project specifications and engineering applications and have been rigorously safety tested.
At Applications Engineering, our customers know that they can rely on us to provide them with exceptional quality products at very competitive prices, as well as expert assistance whenever needed. We are proud of our excellent customer service record.