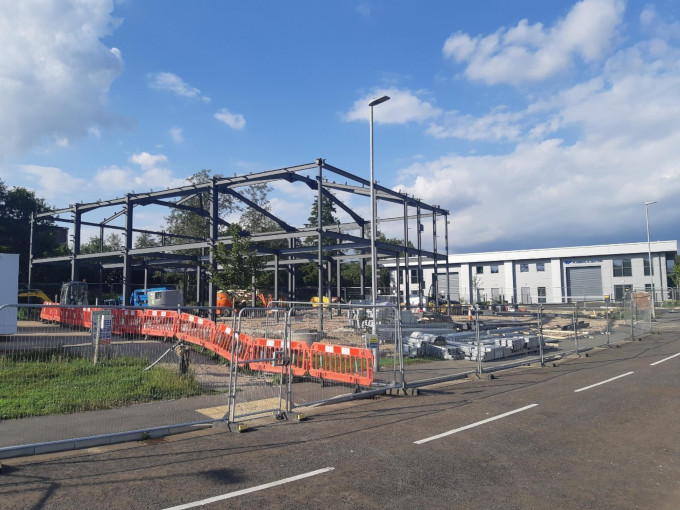 It's been a busy few months for us here at Applications Engineering. Not only have we seen our very own sprinkler systems in full effect, saving hundreds of lives in Southampton, but we have been busy behind the scenes as well, with our new building well on the way to being constructed.
With this in mind, we thought we'd share with you how it's all been going, and provide you with a couple of updates with what we've been up to recently. Let's start with something the team here are particularly excited about – the construction of our new building.
Maresfield Move
Following on from our recent blog announcing that work had started on our new offices and warehouse, it has been thrilling seeing the progress that has been made since.
Back in early August, the steelworks for our new Maresfield-based building arrived and the team at CRB Construction didn't hang around with getting started. Just two days later, Robin Burchett and his team had the new building's framework more or less in place, and the offices were didn't take long to start taking shape.
The work isn't expected to be completed until February 2020 but, on this basis, it's looking like it could potentially be even earlier than that. Whenever it works out to be, the whole team are incredibly excited to move in and we will make sure to keep you all updated along the way. Watch this space.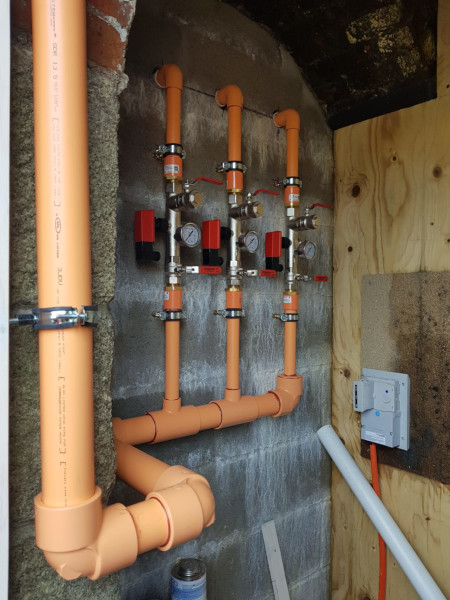 Schoolroom Sprinkler System
Another piece of exciting news we have to share is that we have recently installed a full sprinkler system at the old school rooms behind Charlestown chapel in Cornwall, as you can see in the photo above.
This Grade II listed building is currently being converted into three lovely apartments, and our sprinkler system will now utilise the new water main that has recently been brought in to the building. This, in turn, will keep the new tenants protected once the building work is completed, should a fire-related emergency ever happen there.
Following the Grenfell disaster in 2017, it is imperative to stay protected in the event of an emergency.  Here at Applications Engineering, we have substantial experience in the installation and maintenance of both new and old fire sprinkler systems so, if you are interested in having a sprinkler system fitted at your home, building or company, please do not hesitate to get in touch with us. A friendly member of our team will be ready and waiting to help with any queries you might have.