Living proof: App Eng sprinkler system saves hundreds in Southampton fire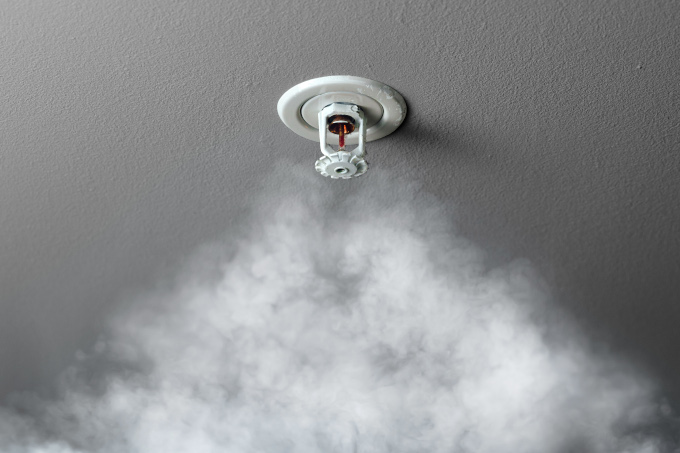 Retrofitted fire sprinkler systems have proved their effectiveness time and time again. In this most recent example, sprinkler systems were able to keep a Hampshire-based fire at bay and protect the lives of hundreds of Southampton locals.
Fire, fire
Earlier this month, more than 40 firefighters and seven fire engines were called out to a blaze in Canberra Towers – a high-rise building in the Weston area. The fire broke out as a result of an inefficient tumble dryer which set alight on the seventh floor of the 24-story block of flats.
Fortunately, the block of flats had recently been retrofitted with a sprinkler system, which included Applications Engineering's very own valve set so, when the fire started, the sprinklers kicked in. The system worked fantastically well, containing the fire and preventing its spread beyond the seventh floor. This allowed firefighters to come in and extinguish the fire both calmly and efficiently, keeping all residents in the building safe.
Without sprinkler systems in place, the results could have been much more catastrophic. In fact, if the fire had been able to spread, the devastation could have been on a similar level to 2017's Grenfell Tower disaster.
Proof in the pudding
As this story proves, retrofitted sprinkler systems are a highly effective safety measure against fire. One fireman at the time of the fire even said that having the sprinklers there was like 'having a firefighter in every room', adding that the NFCC's Stay Put policy worked exactly as it should have done.
Therefore, while it may come at an extra cost, installing retrofitted fire sprinkler systems into homes, new-builds, schools, hospitals and corporate buildings is a must. How many more times does the effectiveness of a sprinkler system need to be proved before the government stands up and takes notice? They're vital. For many, they can be the difference between life and death.
We are very proud that our own fire sprinkler products were yet again involved in keeping so many Southampton residents safe.  After all, you can never put a price on safety – regardless of how unlikely the event of a fire might be.
To find out more information about the range of fire sprinkler products we have to offer, please click here. Alternatively, contact us with any queries or questions you might have and a member of our team will get back to you as soon as possible.