FG – Magnetic Float Level Transmitter
Principle
The Magnet Float Level transmitter is composed of the float and sensing rod, as the float is raised or lowered by liquid level, the sensing rod will have a resistance output which is directly proportional to the liquid level. Also, the float level indicator can be equipped with the TAB-1531 transmitter (please see page 3 of manual) to produce a 0/4~20mA signal.   
Features
Every sensing element is protected by a plastic package, safety in use and transport.

High performance and reliability of electric circuit modular designed.

Lower installation costs, less maintenance, reduced personnel training, and decreased plant shock down time.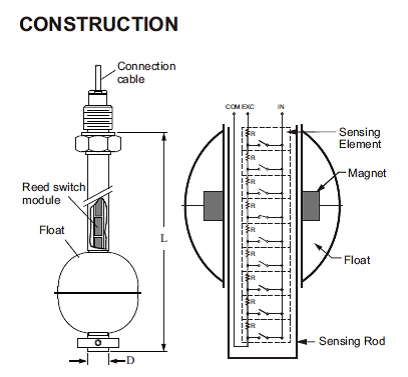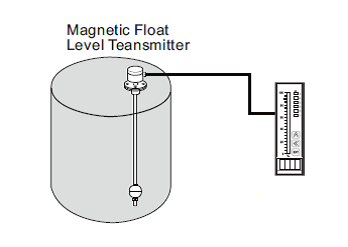 Request a Quote
Materials
304 or 316 grade stainless steel
PVDF or PP for aggressive media
Fittings
Please consult manual
Certification
ATEX, DNV, LLoyds Register, Bureau Veritas, ABS, UL