Scotland will introduce new legislation on fire sprinklers in 2019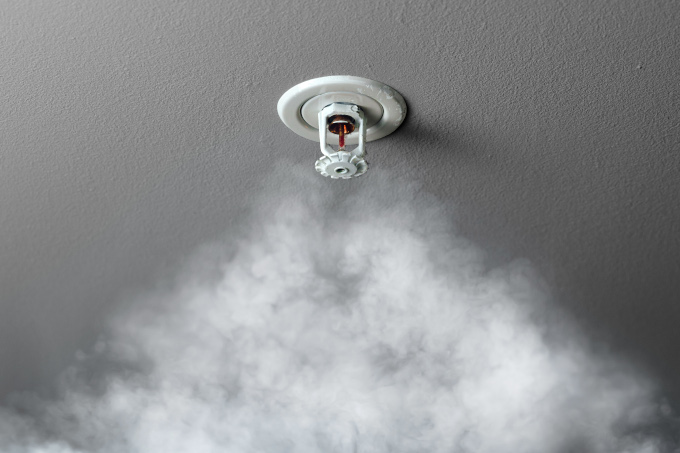 In response to the tragic Grenfell Tower Fire in London in which 72 people were killed, Scotland will introduce new fire safety measures for high-rise buildings. It will include sound alerts for evacuation, as well as extend the mandatory installation of fire sprinklers in new flats.
The changes are the outcome of a working group set up at Holyrood following the Grenfell fire in June 2017. The group brought ministers, planners and the fire service together.
The changes to building regulations and safety rules to be implemented include:
Enforcing the use of non-combustible cladding on tall buildings, hospitals, care homes and entertainment venues
Extending mandatory installation of sprinklers in flats, larger multiple-occupancy dwellings and those where care is provided
Measures to improve evacuation in new high-rise residential buildings, including sound alerts and two escape stairs
The development of new compliance plans for high risk buildings to be prepared and maintained by the owner or developer
The development of a database of safety critical information for all high-rise residential buildings
Specific fire safety guidance for residents of high-rise buildings
These are in addition to the new minimum standard for smoke and fire alarms. The new standards will come into force from February 2021.
Speaking to the BBC, Scotland's Communities Secretary, Aileen Campbell said, this would add to "stringent safety regulations" already in place. In a report by BAFSA (the British Automatic Fire Sprinkler Association), Ms Campbell echoed the thoughts of many by saying,
"The tragic events at Grenfell Tower last year emphasised how important building and fire safety is.  We're confident that in Scotland we have stringent safety regulations but we have not been complacent.
"That is why we established the Ministerial Working Group (MWG) and undertook a thorough and critical review of the regulations we have in place – public safety is our priority.  I'm pleased that the MWG can now confirm the package of improvement measures that will be taken forward to make Scotland's buildings even safer."
Last week the UK government announced its intention to ban the use of combustible cladding on new high-rise buildings in England and Wales (the ban is due to come into force on 21 December 2018).
The Scottish ban goes further in that it will apply to buildings of over 11 metres in height, compared to 18m in England and Wales. Scotland are also enforcing the ban on entertainment and assembly buildings, residential care homes and hospitals of any height.
At Applications Engineering we were devastated by the Grenfell tragedy and will continue to support the campaign to retrofit fire sprinklers in all high-rise buildings. We are hopeful that 2019 will bring the legislative changes required to keep people safe from fire, not just in Scotland, but across the whole of the UK.