Post Grenfell: council fire safety reviews taking sprinklers seriously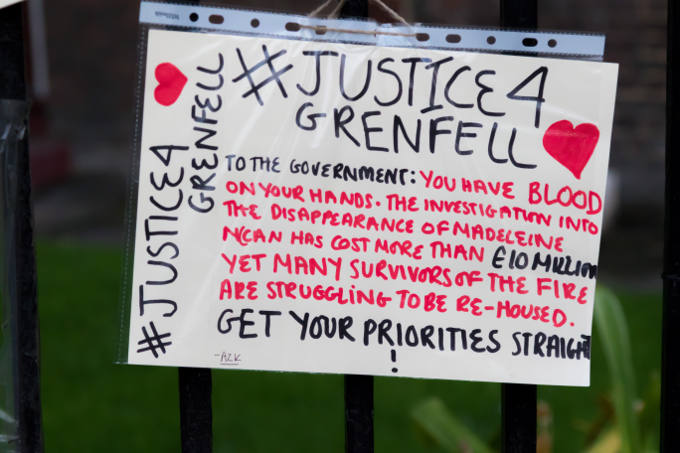 Since the catastrophic fire at Grenfell Tower in the London Borough of Kensington and Chelsea, the government launched an independent review of building and fire safety regulations. The review, being led by Dame Judith Hackett, is investigating the current building and fire safety regulations, with a particular focus on high-rise residential buildings.
The purpose of the review is to make recommendations to ensure we have a sufficiently robust regulatory system for the future and that those living in high-rise buildings are safe in the event of fire. Post Grenfell, councils up and down the country are taking action to improve fire safety for their residents.
The Felmores estate in Basildon is an estate with a history of fires. The Basildon Echo recently reported that Basildon council are now taking action to install sprinklers in all of its council-owned properties, as well as in all communal flats to provide the fire protection required. Councillor Gavin Callaghan, Basildon council's chairman of the policy and resources committee, has campaigned tirelessly for improvements in fire safety across the estate. His campaign started prior to the Grenfell tragedy.
In the last few years, the council have made significant investments to improve cladding. Their next aim is to install sprinklers in 268 council homes.
Basildon aren't the only council moving the issue of fire safety up the agenda. Following a fire safety review by Waltham Forest Council, sprinklers look set to be installed in tower blocks across the borough.
According to a recent report in the Waltham Forest Echo, the Labour-run council agreed the move to install sprinklers at a town hall meeting in early November. Residents of the 21-storey Northwood Tower have been calling for a review in fire safety, since there have been two minor fires there already.
The council's senior project manager, Maureen McEleney, is proposing a programme of retrofitting fire sprinklers across the borough in 21 council tower blocks that are 6 storeys or taller, plus 14 sheltered housing blocks, 11 hostels and 16 lodges.
We are delighted that councils are pressing ahead, despite a lack of commitment from central government about funding. Some of the UK's largest fire services are putting pressure on the government to help fund the retrofitting of fire sprinklers in tower blocks, which they say is essential. Inside Housing is also calling on the government to fund retrofitting sprinklers in all tower blocks across the UK as part of its Never Again fire safety campaign.
At Applications Engineering we continue to support the campaign to retrofit sprinklers in all buildings as mandatory. Out of the ashes, there must be positive change.