Part of Byker Wall, Newcastle to be retrofitted with sprinklers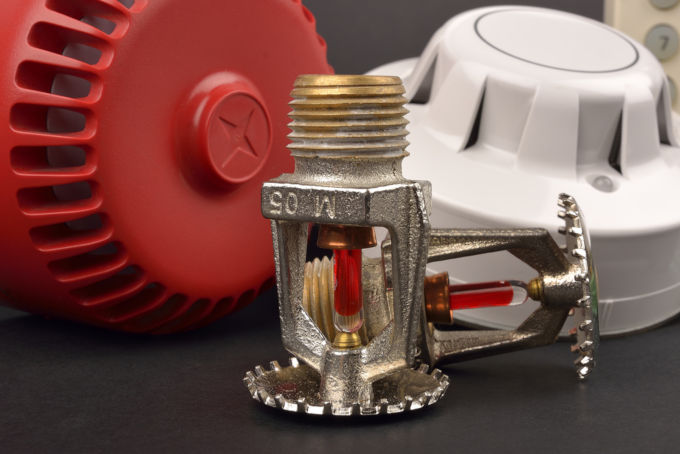 The official public Inquiry into the tragic fire at Grenfell Tower is well underway, but what is happening as a result of the tragedy to make people in their homes safe? Newcastle City Council is the first council in the North East finally taking decisive action to retrofit sprinklers in response to the Grenfell Tower tragedy.
North East News', Chronicle Live, launched their 'What Price Life?' campaign last year following the Grenfell fire, calling for better safety standards for high-rise residents in the North East. The campaign called for action on five points:
1. Test, remove and replace unsafe cladding on all high rises
2. Retrofit all high-rise blocks with sprinkler systems
3. Start a safeguarding review on all vulnerable buildings
4. Funding for fire safety from central government
5. More meaningful channels of communication between residents and landlords
Renovation work is already underway at Tom Collins House, part of the infamous Byker Wall and one of Newcastle's most iconic blocks. A multi-million investment scheme to update the flats was given the go ahead last year following an application put in by the Byker Community Trust to Newcastle City Council.
Cladding on the brutalist building will also be replaced, even though the current cladding is not the same aluminium composite material identified on Grenfell. Tom Collins House was built between 1975 and 1978 and comprises 39 homes.
The decision to retrofit sprinklers at Tom Collins House has been made despite the fact that it is not a mandatory requirement of current building regulations. Jill Haley, chief executive of Byker Community Trust, said: 'the sprinkler system is being installed as an additional safety measure for our tenants." The works are expected to start this autumn, 2018.
Research by Inside Housing at the end of last year found that half of the country's high rise social housing could get sprinklers retrofitted as part of a shake-up in fire safety following the Grenfell Tower disaster. They asked the country's major social landlords about fire safety programmes. Of the 86 councils and housing associations who responded to the study, (which owned 2,905 residential buildings of 6 storeys or more), 49 per cent of landlords either already have them, have plans to install sprinklers, or are considering doing so.
Many other social landlords are awaiting the recommendations from Dame Judith Hackitt's review of building regulations. At Applications Engineering we continue to support the retrofitting of fire sprinklers in all high-rise housing.