Merry Christmas from the team at Applications Engineering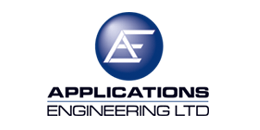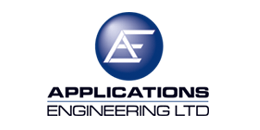 We would like to wish all of our customers and suppliers a very Merry Christmas, and a happy, healthy and prosperous 2018. It has definitely been an interesting year here at Applications Engineering. As you probably know, we made the recent acquisition of Flowdata Systems Ltd and are now the sole suppliers to the UK and Ireland of Kytola products.  The end of 2017 has seen us get well underway integrating the businesses.
We are really excited about our expansion and delighted to be now offering the Kytola Instruments Oy product range. We anticipate a busy 2018 and we will continue to build on our reputation for supplying high quality products with a customer service to match.
We've had a busy year, and are proud to have supplied fire sprinkler valve sets to some prestigious London developments. It's been hard work, but we managed a day of fun at the BAFSA golf challenge in the summer, for which we were co-sponsors.
On a sadder note, we pay respects to the families who lost loved ones in the tragic Grenfell Tower fire which devastated the West London community on the 14th June this year. As you probably know we are vociferous campaigners for the compulsory fitting of fire sprinkler systems in all types of buildings, but especially in residential high-rise buildings. This horrific tragedy is proof that the cost of ignoring essential fire safety measures is incalculable.
The outcome of the Grenfell Tower Inquiry is yet to be seen. Dame Judith Hackett will publish her final report in spring 2018. She recently reported to the BBC's Radio 4, that there needs to be a much greater commitment to making buildings safer, rather than "simply doing things at least cost." We look forward to what we hope will be a positive outcome for the future of fire safety in residential high-rise buildings.
In the meantime, we will continue to support the campaign for the retrofitting of fire sprinkler systems, and for changes in building regulations to make our high-rise properties safe places to live.
Local councils are at least taking the issue seriously. Listening to advice from fire industry experts, councils are convinced of the efficacy of fire sprinklers in preventing the spread of fire in high rise developments. As a result, many local councils are pledging to retrofit fire sprinklers in their high rise social housing blocks, but issues over funding are yet to be ironed out. Several news reports in recent months suggest the government is failing to make a commitment to fund sprinkler projects.
We will continue to report on any developments with regard to fire sprinklers. We look forward to some positive news in the fire safety industry in 2018.