How to Prevent a Fire Sprinkler System from Freezing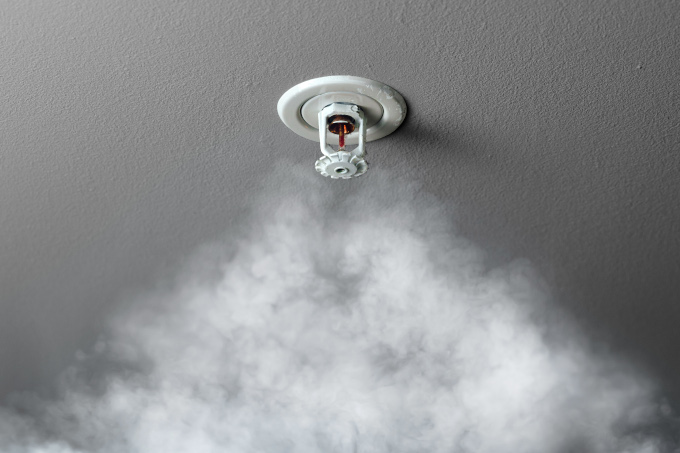 Fire sprinkler systems are a vital lifesaving component of any commercial and industrial building in the UK. The importance of using high-quality products in their installation and servicing goes without saying, not least to ensure they stay compliant and resilient in the face of danger.
However, as we are well into autumn now, with the frosty winter months looming ever closer, you may be wondering whether your industrial or commercial fire sprinkler pipework is at risk of freezing. Given that sprinklers aren't exactly used every day, it's a reasonable question to ask. Should your fire sprinkler pipes be frozen, it may effectively be rendered useless.
Winterising Your Fire Sprinkler System
A frozen fire sprinkler system that proves unable to activate in the event of a fire could mean that it spreads quickly and without any impediment. In turn, the catastrophic loss of life and property damage risks are higher, and you could be facing legal trouble if your sprinkler fails to activate.
This is why it's crucial to take proactive measures to make sure your fire sprinkler products and components are in good working order and not at risk of freezing, thus proving that they will work when called upon during the cold winter months. Frozen water in the system can damage the internal equipment, including the pumps, tanks, fittings, and sprinkler heads, thus rendering the system inoperable.
Signs Your Fire Sprinkler System is at Risk
There are certain situations where your fire sprinkler valve system may be vulnerable to freezing temperatures.
You have pipes that run through unheated areas – Fire sprinkler pipes in attics, exterior walls, crawl spaces, or other uninsulated areas are at higher risk of freezing when the temperature hits below zero. Insufficient heat exposure leads to chilly water sitting in pipes and succumbing to the elements.
Your building has experienced freeze damage in the past – If pipes have frozen and burst previously, your system is still vulnerable. Unless the building has undergone structural and pipework renovations in recent years, ‌fire sprinklers may suffer a similar fate if cold enough.
You're in an area prone to long stretches of freezing temperatures – During the sub-zero cold winter stretches, areas with frequent freezing temperatures for weeks at a time are most susceptible.
Your water supply sits idle for prolonged periods – Stagnant water in an inactive fire sprinkler system has time to reach frigid temperatures if not used extensively.
You have a dry fire sprinkler system – Dry pipe systems contain pressurised air rather than water, leaving them more exposed to freezing conditions.
If any of these warning signs apply, be proactive about your fire sprinkler system. Arrange a routine inspection and assess whether it's still in good working order. Avoid waiting until it's too late.
Sprinkler systems must continue to be maintained at all times in accordance with BS EN 12845: 2015 + A1: 2019 Fixed firefighting systems.
Tips to Avoid Frozen Fire Sprinklers
Arrangements should proactively be made to ensure that there is no risk of freezing of any fire sprinkler parts.
Ensure that there is water continually running throughout the pipes in case of emergencies. If the temperature reaches below a certain level, there is a possibility it could freeze if it remains stationary. Consider insulating any unheated or dormant spaces, ensuring the pipes will not reach a certain low temperature.
Consider using standalone heaters or radiators to boost the temperature, or caulk and weatherstrip windows or doors to offer additional insulation. Wrap any exposed pipes with foam, if necessary, to maintain warmth and prevent excessive cold air infiltration. You may also wish to consider installing a low-temperature alarm monitor to alert you of any extreme cold temperatures where you might need to intervene.
Fundamentally, however, it's crucial to hire expert technicians to conduct regular maintenance checks on your sprinkler system. They can identify and address any vulnerabilities and ensure all components are in good working order, in line with UK regulations.
Professional Fire Sprinkler Products and Fittings
At Applications Engineering, we provide a wide selection of high-quality fire sprinkler system products to help keep your system functioning properly year-round. From pressure control valves to flow switches, we can supply even the most intricate components in a building's fire protection system. With the help of our fire protection experts, you can prepare your sprinkler system for the winter ahead with confidence.
Keep your system in reliable working order with our quality-tested and UK industry-approved products. You can either order fire products directly and collect them from our facility or we can arrange for timely delivery, whatever is easiest for you. Get in touch with our friendly team if you have any questions.