Ensuring Compliance & Safety With Your Fire Sprinkler Controls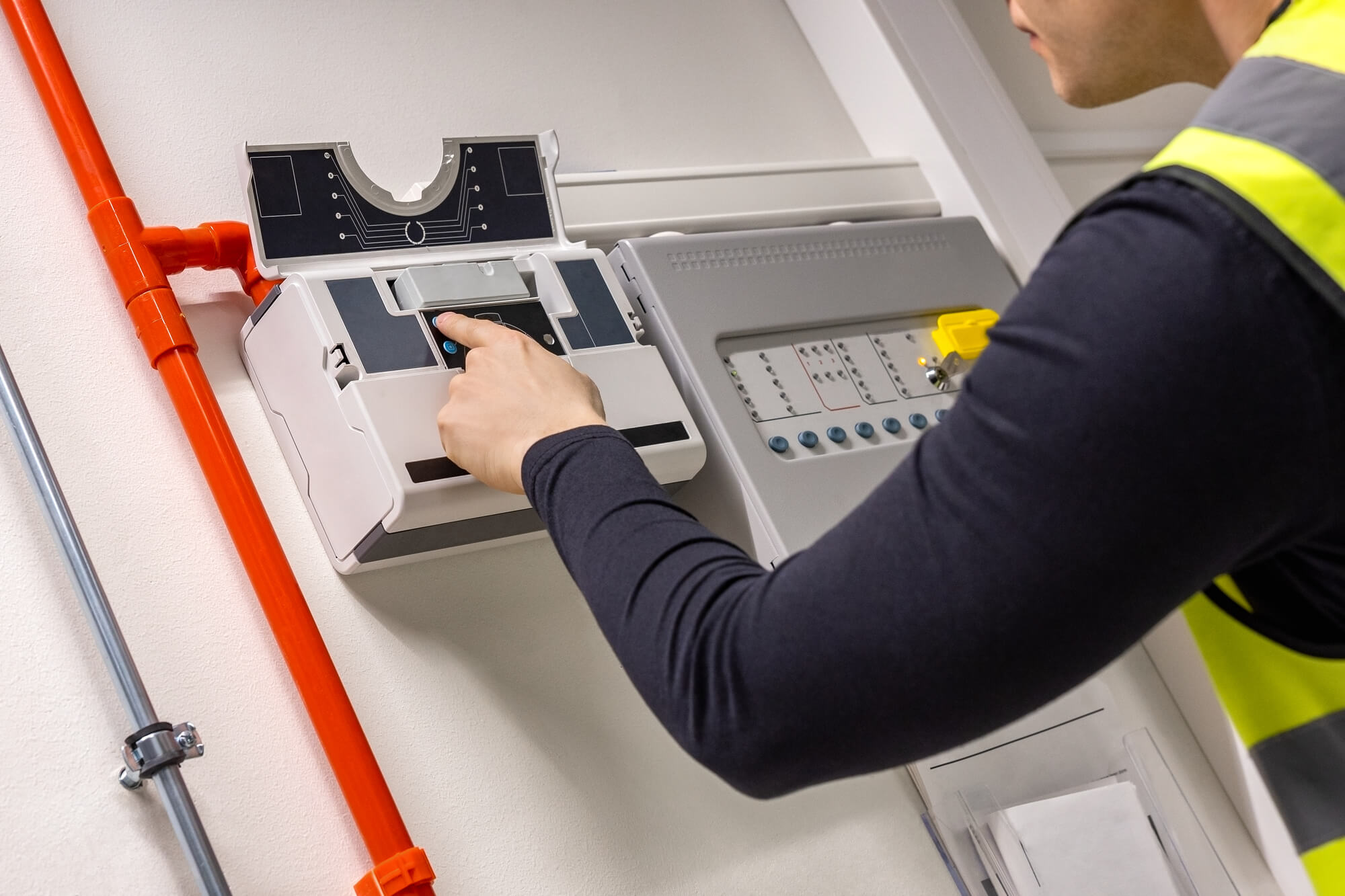 Different buildings in the UK have varying fire safety regulations. While high-quality fire sprinkler systems are absolutely vital for domestic and commercial buildings across the UK, they aren't explicitly legal requirements.
Despite the fact that the success and effectiveness of fire sprinklers are well-documented, and how pivotal they are at saving lives and preventing property damage, there is no universal fire safety legislation as such.
However, UK building regulations require and recommend fire protection systems to help safeguard those in different types of properties. As far as we're concerned, if you operate, manage, or own a facility, you need look no further than our UKBR-approved fire sprinkler products and systems.
The Importance of Fire Sprinkler Compliance
Fire sprinklers play a crucial role in saving lives and protecting assets in residential and commercial buildings. Research conducted by the National Fire Chiefs Council (NFCC) suggests that fire sprinkler systems successfully control and extinguish fires in almost all cases when installed properly.
Since the Grenfell tragedy, high-rise buildings in particular have been fitted or retrofitted with high-quality and reliable fire sprinkler systems to keep inhabitants safe. That said, even if you don't live in a leasehold property, installing a fire sprinkler system can be an excellent investment in your home's long-term safety.
The key to the success of fire sprinklers lies in the equipment used to control these life-saving systems. Using high-quality, certified control valves, pressure switches, flow meters and other fire sprinkler system components ensures your system meets all compliance regulations and operates safely and efficiently when needed most.
At Applications Engineering Ltd, we provide businesses and facilities across the UK with the best selection of tested and quality-tested fire sprinkler control products. With prompt delivery and convenient collection options for those local to our facility, we make equipping your system to meet UK building regulations and standards quick and simple.
Fire Sprinkler Control Valves For Commercial Safety
Starting with the basics, every fire sprinkler system needs a primary control valve to manage water flow. This valve is connected to the water supply and controls system activation.
Common options include:
Post indicator valves: Monitor open/closed status visually
Butterfly valves: Allow large water volumes to flow through quickly
Ball valves: Offer enhanced shutoff ability and tight sealing
These main valves need to be both reliable and fast-acting. Using a certified product that meets standards like BS EN 1074 ensures your system performs as expected during the initial stages of fire detection.
We stock an extensive range of approved fire sprinkler valves ready for next-day delivery to sites and also have plenty of products available for direct collection from us at our location in East Sussex.
Monitoring Status with Pressure Switches
To monitor system status, pressure switches provide supervision and additional quality control. These devices detect drops in pressure that occur when sprinklers activate, triggering the alarm.
Our stock includes pressure switches made by major brands like Honeywell and United Electric Controls (UE). These are designed for reliability and come certified to all relevant industry standards.
Accurately Measuring Flow with Quality Meters
Flow meters measure the movement of water through the system. This data helps identify sprinkler activation, determines water usage for maintenance needs and verifies inspectors' testing systems.
High-quality flow meters are designed to measure the flow of contents through pipework by channelling them through tapered tubes, forcing internal floats to rise. The flow rate can then be determined by the float position.
Applications Engineering supply a wide range of variable flow meters for fire safety systems of all shapes and sizes.
Controlling Water Supply with Solenoid Valves
For automatic ON/OFF control, solenoid valves interface with the fire alarm system. Upon alarm activation, these valves open allowing water to flow through sprinkler heads as needed.
We supply fast-acting solenoid valves designed for fire suppression systems from top manufacturers.
Ensure Sprinkler System Compliance with Applications Engineering Ltd
By partnering with us for your certified fire sprinkler control equipment, you can ensure your new or existing system meets all necessary compliance regulations. This gives you peace of mind that your system will operate safely and efficiently when it matters most.
As an ISO 9001-approved fire safety product supplier, our team follows strict quality control procedures for all products. Contact us today to learn more about our full range of fire sprinkler controls and accessories.