Fire Safety Building Regulations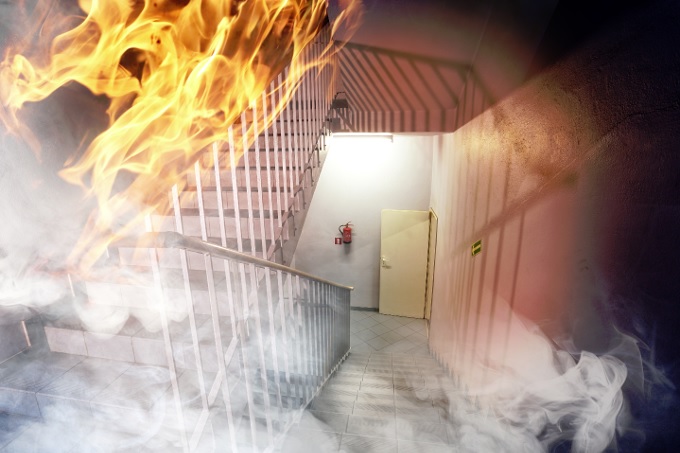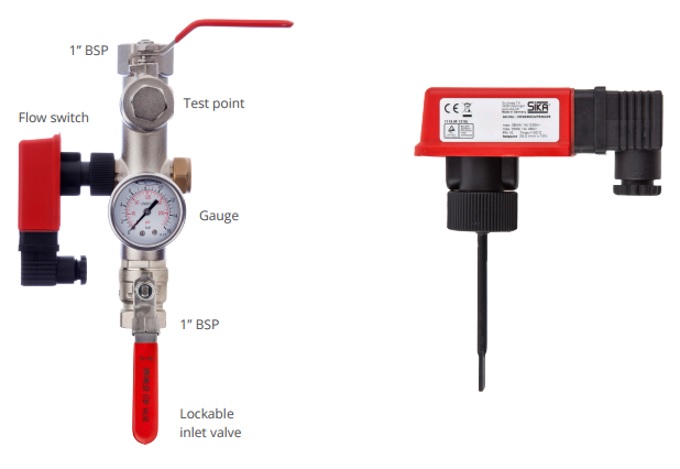 Current policy recognises the benefits of sprinklers as part of safe building design and evacuation procedures. The implementation of fire sprinklers is only set to increase over coming years, and their use as a protective measure is already mandatory for:
Newly-built residential towers exceeding 30m in height
Open spaces in retail or self-storage facilities larger than 2000 square meters
Single-story industrial spaces (e.g. warehouses), larger than 20,000 square meters
The benefits of installing sprinklers extend beyond the building they're used in. By using sprinklers as a fire defence, building regulations allow the distance between buildings to be halved, which is particularly beneficial on sites with limited space. Equally, certain design requirements are less strict in a building fitted with sprinklers, such as larger "open plan" spaces, and longer routes to fire escapes.
Responsible Persons are encouraged to consider the potential benefit of retrofitting a sprinkler system even in older buildings, and may find that certain aspects of their safety processes may be made easier by doing so.
Choosing Your Fire Safety System
Fire sprinklers are an excellent fire defence mechanism, but should always be used in conjunction with complementary measures like interconnected dual-sensor smoke alarms and carbon monoxide detectors.
There are four main types of sprinkler system:
Wet systems, where pipes are filled with water ready for immediate release in the event of fire detection. They are often the most cost-effective solution, requires little maintenance and are the most commonly used in commercial premises.
Dry systems have pressurised air in their pipes, which is expelled as water is forced through in the event of a fire. A dry system prevents pipes from freezing during low temperatures, but will create a brief delay before water is released over the blaze.
Pre-Action systems are a kind hybrid between wet and dry systems, and do not keep water in the pipes. Instead, they work on a two-step system with a pre-action valve, only releasing water when both sensors detect heat. This prevents false alarms and unnecessary water damage in buildings containing sensitive materials.
A deluge system responds to a signal from a smoke or fire detector before releasing water from every nozzle. This wide coverage is ideal for particularly hazardous areas like chemical facilities, power plants or warehouses storing flammable substances like fuel.
Choosing the right fire safety system is one of the most important decisions of your business or home. If you need any assistance, please don't hesitate to call us on 01825 764737 for expert advice.
The Importance of Fire Sprinklers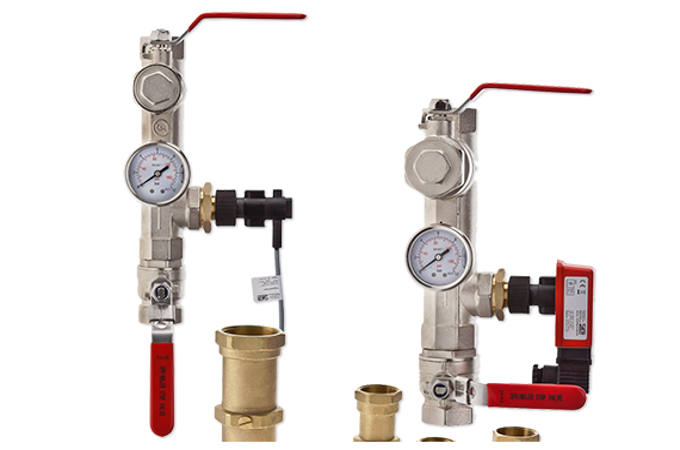 Fire sprinklers can contain a blaze at its source, either extinguishing the fire altogether or keeping it under control until the fire department arrives. They are invaluable for allowing people to safely evacuate a building, and can protect property from fire and smoke damage.
The British Automatic Fire Sprinkler Association is dedicated to public safety through the use of properly installed fire sprinkler systems, and provides up to date information on safety legislation and best practices. They also report incidents where fire sprinklers have been effectively used to protect a building and its occupants in the event of a fire.
Sprinkler Save: Multiple Use Building, Peckham
On 19th July, the London Fire Brigade responded to a breakout at the Bussey Building in Peckham. Previously a factory, the site was converted in 2009 to include small commercial spaces, like cafes, offices, and studios – all of which had been fitted with a sprinkler system.
The incident was located on the fourth floor, and four sprinkler heads were able to contain the flames within a single studio, while alerting people to the blaze. The Fire Service were able to extinguish the remainder of the fire, and no injuries were reported.
Sprinkler Save: School, Hemel Hempstead
Hertfordshire Fire Rescue Service attended an incident at Longdean School on 12th July, where a fire had broken out in one of their technology classrooms.
The fire had been effectively doused by a fixed sprinkler system, which had prevented the flames from spreading through the building. Pupils were all safely evacuated, and though the school was closed to accommodate a clean-up, it re-opened the following day.
Sprinkler Save: Retail Store, Rotherham
A single sprinkler was found to have contained an incident at ASDA in Rotherham, after the South Yorkshire Firs and Rescue service were called out on the 4th July. No firefighting equipment was needed, and the store was safely evacuated, cleaned-up and reopened two hours later.