How to be safe, not sorry, on bonfire night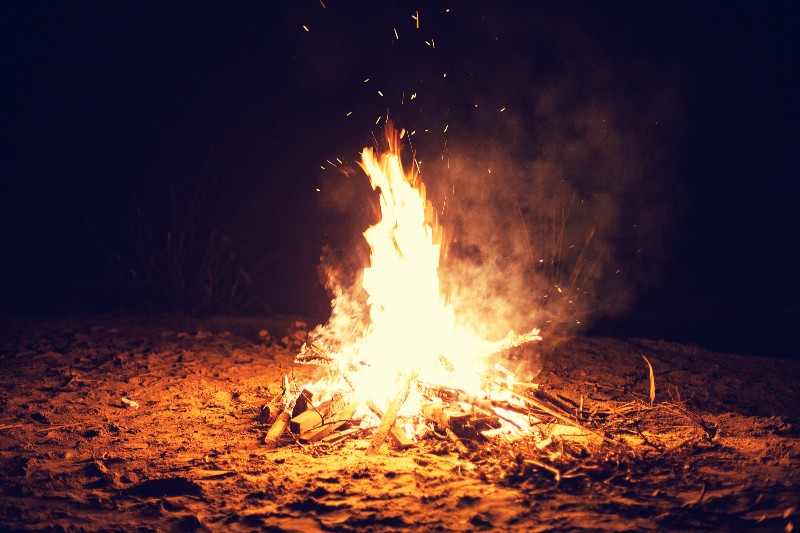 Bonfire night is just around the corner, but with many of the public events cancelled this year because of the pandemic, there's a risk that more people will put on their own private firework displays instead.
While there's nothing wrong with gathering with family and friends to watch fireworks from your back garden, it's important to take precautions and do so safely. Hundreds of people suffer from injuries from fireworks and bonfires around this time of year, primarily from events and parties held in residential settings. So, with that in mind, here are our tips to ensure your celebrations are free from harm.
Teach kids the importance of fire safety
 Kids love the lights and colours of fireworks, but it's essential that you teach little ones the importance of fire safety. If kids are left unattended, with access to fireworks, there's every chance they might try and light them themselves, which is incredibly risky to their safety. Always make sure children are supervised around bonfires and fireworks and keep them away from lighters at all times.
Only buy CE-marked fireworks
There are many companies selling fireworks around this time of year, but you want to be sure that the products you buy are safe and have been tested properly. Buying CE-marked fireworks from a reputable seller will minimise the risk of any safety issues occurring. Keep the fireworks in a closed box, out of the reach of kids, until you're ready to use them and light them one at a time, following the instructions carefully.
Plan in advance
Planning your firework display will keep it as safe as possible while still enjoyable. Remember that private events and parties need to be finished by 11pm, or midnight on 5th November, so planning will make sure you don't overbuy on the fireworks and can give the bonfire time to go out completely before you leave it. Bonfires have to be at least 18 metres from homes, trees, hedges and fences or sheds, so make sure you've got plenty of space before lighting one.
Keep your distance
When you're lighting fireworks, make sure you do so at arm's length and never return to a firework once it's been lit. When you're lighting a firework, use a taper to add extra distance between you and the flame, and direct them away from yourself and your spectators for added safety.
Have water and sprinklers close by
Bonfires can quickly spread out of control so while the advice is not to light one, if you are going to go ahead, make sure you've got a bucket of water or a garden hose close by to put the fire out if it starts to spread. If you have sprinkler systems in your home, make sure they're functioning properly and are fit for purpose in the event that a fire is set off accidentally inside.
In summary
Bonfire night is something that many people look forward to, but it does come with risks if you're not attending a publicly organised event. Don't let poor safety measures ruin your bonfire celebrations. With a little care, attention and forward planning, you can make sure that everyone has a fun yet safe evening.
For more advice and guidance on how to keep your bonfire celebrations safe, the team at Applications Engineering would be delighted to help you. We have many years' experience in selling a wide range of fire safety equipment, including fire sprinklers, so we're able to answer any questions you might have. Contact us today for more information.