Signs Your Fire Sprinkler System Needs Repairing or Replacing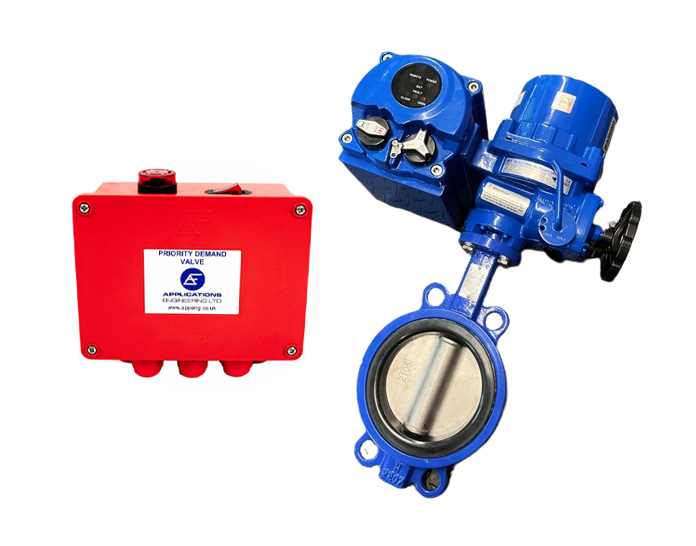 One of the biggest priorities for any commercial building owner is to ensure that efficient fire safety controls are put in place. Fire safety and fire prevention must always be taken into consideration, whether you use the building for your own purposes, or sub-let it to other businesses.
It's your responsibility to ensure that your fire safety systems can not only protect your property and the people within it but do so in accordance with UK fire safety regulations (the Fire Safety Act 2021).
One crucial component in any fire safety risk assessment is to ensure that your fire sprinkler systems are working correctly. This guide will explore the important factors to consider when looking at your fire sprinkler system and how to tell whether it's due for a repair or upgrade.
How to Tell Whether Your Fire Sprinkler Isn't Working Properly
You can usually tell when a fire sprinkler isn't working properly with a few overt warning signs.
Corrosion – Some fire systems hold water which can lead to corrosion over time, and you'll know it by seeing rust or discoloured water. Corroded water can eventually cause a system to fail.
Leaks – Water leaks are never a good sign, and long-term water damage can be a costly affair, potentially leading to the growth of mould or mildew. Leaks from fire sprinkler equipment indicate that something inside is not containing water properly.
Pipe or head damage – Sprinklers themselves are made up of intricate parts and small fittings, which, if misplaced or damaged, can cause the system to fail or perform insufficiently. The pipes or sprinkler heads may, over time, succumb to wear and tear or inadvertent damage during any renovation or construction work.
Malfunctioning – Fire sprinkler systems are often integrated with a widespread fire alarm system. Depending on the system controls, you may be alerted to a faulty or defunct sprinkler which requires your attention.
Risks of Ignoring Faulty Sprinkler Systems
Considering the chances of a fire breaking out are highly unlikely in most office-based environments, you should not rest on your laurels and assume that the sprinklers will douse any and all flames should they spurt.
It's vital to have a fully functioning and monitored fire protection system to keep you, your building tenants and your inventory safe at all times.
If you ignore your fire sprinkler system for too long, the results could be devastating. There could be any of the following issues:
Substantial property damage to the building and potentially neighbouring structures;
Structural issues caused by fire damage, resulting in falling materials;
Excessive smoke inhalation;
Insufficient containment of fire;
Slippery surfaces caused by leaks, posing a hazard to inhabitants;
Serious and catastrophic injuries or illnesses, including loss of life.
How to Ensure Your Fire Sprinkler System Works Correctly
The best way to prevent any of the above risks from materialising is to ensure that your fire sprinkler system is working correctly.
Some simple ways to check whether your fire system is functioning as it should include:
Arranging a fire sprinkler inspection with a professional, accredited company. Regular inspections will help you understand any faults or malfunctioning parts easily and they can usually be repaired or replaced quickly.
Regular maintenance on these sprinkler systems to ensure they are in good working order, including any replacement of parts or repairing any damage.
Conduct ad-hoc fire risk assessments in accordance with fire safety regulations whenever a significant change occurs, such as whenever a leasing business acquires more floor space.
Consider upgrading the fire safety sprinkler system to account for any new planned structural works, ensuring that it's installed and working correctly once the building work is completed.
Need to Repair or Replace Your Fire Sprinkler System?
The decision to replace or repair your fire sprinkler system is never clear-cut, and you will get a more informative assessment from a local fire sprinkler maintenance company.
You can usually get an idea if you ask yourself the following questions:
How old is my fire sprinkler system?
When was the last time I had my fire sprinkler system serviced?
What type of fire sprinkler system do I have?
Does the existing fire system meet ‌UK fire regulations?
Is the existing system sufficient for the size and scale of my building?
Are there any long-term cost savings I can make by upgrading my fire sprinkler system?
While the above questions can be good food for thought, your best bet is to consult a fire sprinkler contractor who will assess your current system and give you the most practical advice from there.
At Applications Engineering, we specialise in producing and supplying parts for high-quality, professional fire sprinkler systems, and we are happy to provide advice on any concerns that you may have about any parts of your fire safety system.
If you are interested in the availability of parts such as check valves, pressure control valves or CPVC fittings, as well as other switches and flowmeters, we'd be more than happy to help you. Contact us for a no-obligation chat with our friendly and experienced team.