More than 20,000 SIKA sprinkler flow switches now in place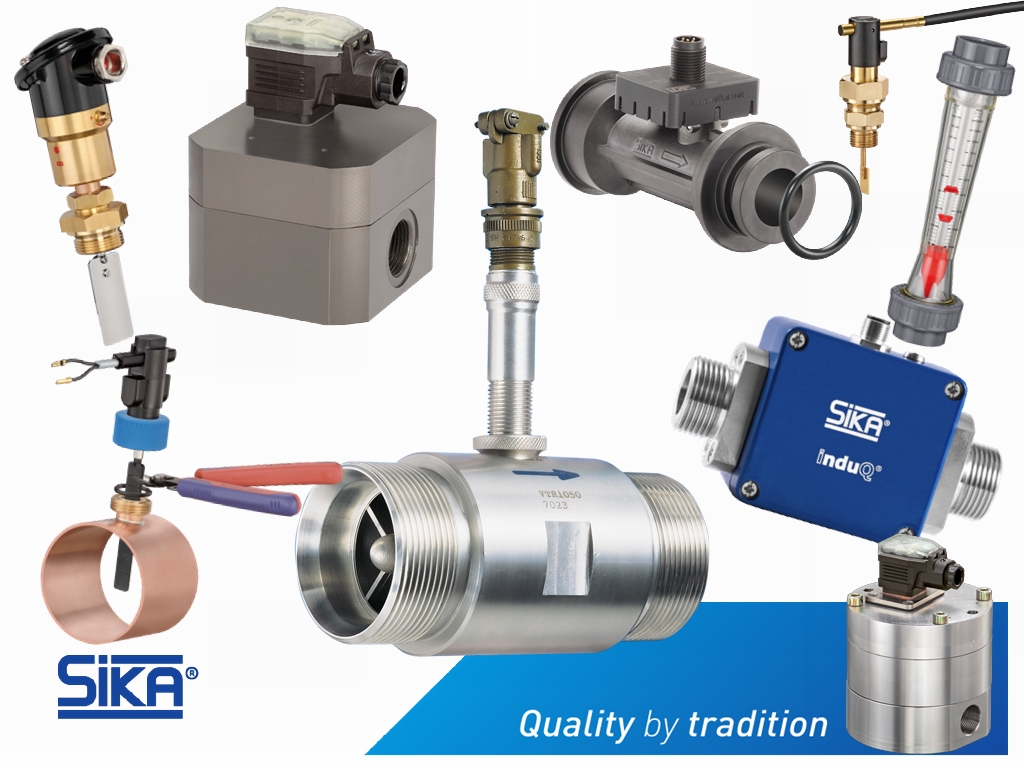 Since the tragic Grenfell Tower fire in June last year, the spotlight has been on fire sprinklers and their effectiveness more than ever before. You will know from many of our recent blog posts that we are ardent supporters of fire sprinklers and believe vehemently in their effectiveness at limiting the damage caused by any fire.
We wanted to spread some good news as we get underway in 2018, and we are delighted to share our news that we now have more than 20,000 SIKA sprinkler flow switches installed in a wide range of developments in the UK. It's a sign at least that property developers are taking the issue of fire safety seriously.
There's a long way to go to bring all of the UK's properties up to date in terms of fire safety. The review into building regulations and fire safety after 71 people died in the Grenfell Tower fire is still underway. We wait with baited breath for the recommendations by Dame Judith Hackitt, which will be published in the spring.
In the meantime, with a positive outlook, here are some of our success stories that will put residents' minds at rest when it comes to fire safety. And so the story goes …
Our first sprinkler flow switch was installed by Nationwide Fire Sprinklers in one of their A-TACS units (Automatic Test and Control System) in a site at 1 St. Kilda's Road, London, N16 5BP.
Our 20,000th sprinkler flow switch was installed together with one of our dual port valve sets, in the retrofit of Shirley Towers, Southampton, where sadly 2 firefighters lost their lives in 2010.  The installer was Domestic Sprinklers Ltd (Hampshire).
Other developments we've been proud to supply include:
The Battersea Power Station Regeneration Project, London – Phase 1
An icon of British industrial architecture, the Battersea Power Station is undergoing an £8 billion facelift. Our sprinkler valve sets have already been installed in every one of the high-spec homes completed in phase 1 of the project.  This was approximately 900 units.
One Tower Bridge, London – Berkeley Homes
This prestigious development is another exciting London project that we were proud to supply our sprinkler switches to. The One Tower Bridge development offers 2 and 3-bedroom apartments with uninterrupted views of one of the world's most iconic landmarks – Tower Bridge!
Gas Holder Triplets, Kings Cross, London
Our sprinkler valve sets appear in every one of the 145 dwellings which form the innovative Gasholders 10, 11 & 12 development in Kings Cross. The contemporary development revolves around three Grade II listed cast-iron gasholders and is inextricably linked to London's industrial past.
One Blackfriars, London – Berkeley Homes
Due for completion this year, our sprinkler valve sets have already been supplied to go into the 247 luxury apartments that make up the bulk of this remarkable addition to London's skyline. Dubbed 'the vase' (it was inspired by a piece of Fifties art – a Scandinavian glass vessel from the architect, Ian Simpson's collection), One Blackfriars has an elegant directional shape, and with 50 floors will tower above other nearby iconic buildings.
One Ballsbridge, Dublin
Yet another prestigious development nearing completion with our sprinkler valve sets in place is the One Ballsbridge development in Dublin. The collection of three stunning buildings will be home to innovative businesses, luxury retail stores, five-star leisure and Dublin's most sought-after residential apartments.
We are looking forward to many more success stories in 2018 and beyond.