Only 15% of new UK schools have fire sprinklers fitted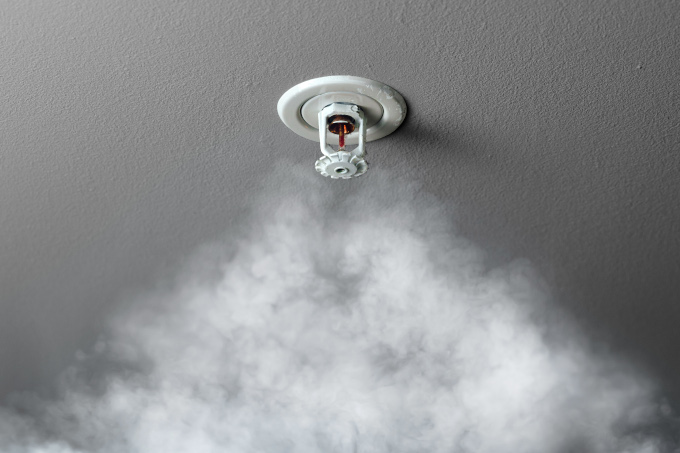 In November 2018, the Labour Party found that only 4% of London's high-rise council blocks have fire sprinklers.
In February 2019, spot checks by the London Fire Brigade revealed that only 13% of new tower blocks in London had sprinklers installed.
Now in April 2019, it has emerged that only 15% of new schools are fitted with potentially life-saving fire sprinklers.
Not good enough
In a statement during a parliamentary meeting, UK schools minister Nick Gibb said that only 105 of the 673 schools built and opened by February were fitted with fire sprinkler systems. This led to claims that 'kids were now expendable in the government's eyes' and that the authorities 'hadn't learnt from' the Grenfell Tower tragedy back in 2017.
It's difficult to argue with really. After all, fewer than one in six new schools are being built with fire sprinklers, which represents a figure that even breaches the Government's own advice on fire safety.
Saving money or saving lives…
To put the seriousness of the situation in context, there are approximately 700 fires reported on educational premises each year. Imagine your child was caught in one of them. Wouldn't you want a fire sprinkler system installed in their school, able to protect them?
Of course you would – but unfortunately those decisions aren't up to us. They are up to the government who are gaining a steady reputation for burying their heads in the sand when it comes to the seriousness of fire safety.
It's all well and good leading officials saying that their thoughts and prayers are with the victims of fire-related tragedies but, as the old saying goes, actions speak louder than words. Those actions simply need to be installing improved fire safety measures, and that starts with fire sprinkler systems.
As Nadine Houghton of the GMB Union said following Gibb's report: "[The government have shown] a callous disregard for the safety of pupils and the staff who support them."
It's true. These figures show a clear indifference between what our authorities say and what they actually do. When it comes to choosing between saving our children's lives or saving money, it seems to be there's only one winner in their eyes.