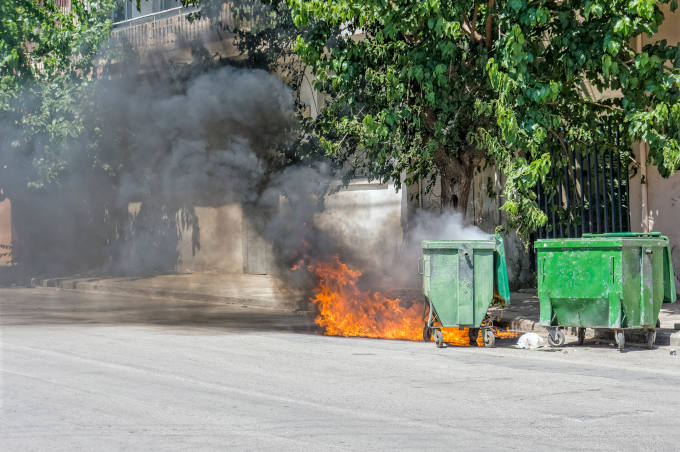 Now that the coronavirus restrictions are being lifted around the country, many of us have been embracing our newfound freedom by catching up with loved ones, friends and family in the glorious summer sunshine.
However, while these catch ups may be long overdue, spending more time outside in this way could potentially increase the risk of fires.
So, with this in mind, we thought we'd highlight some of the most effective methods to keep you and your loved ones safe from fire this summer, pointing out what you need to do to prevent them from catching alight without meaning to.
Reposition Your Mirrors
While you may think it's a bit of an overused Hollywood cliché that mirrors can start fires, they really can – in fact, back in 2019, a mirror fire caused substantial fire damage at a home in Essex after reflecting sunlight onto papers and furniture.
Therefore, to ensure the same thing doesn't happen to you, it's important to be wary about how and where your mirrors are positioned.
If, for example, you have your mirrors near any windows, consider moving them somewhere where they won't be able to reflect the sun's rays so easily.
Don't Litter
During the summer heatwave of 2018, 56 roadside fires were estimated to have been caused as a result of littering. So, don't do it.
When left outside in the sun for a long period of time, glass, cigarettes and plastic can catch fire and cause damage to their nearby surroundings. Therefore, rather than leaving any picnic litter, drink cans or disposable BBQs to be someone else's problem, discard of it in a safe, appropriate manner.
What's more, if there aren't any bins around, don't use that as an excuse. Either take your litter home with you or ask at a local shop for them to dispose of it on your behalf.
Avoid Leaving Fire Doors Open
While it may be tempting to leave your doors open when it's hot outside, if they are specifically designed to keep fires at bay, you could unintentionally be putting your entire home or building in danger.
And, if this were to be the case and the worst came to happen, a fire would be able to spread a lot more easily and quickly throughout the building, causing a significant amount more damage than if the doors had been shut and the fire safety systems had been able to control the spread.
As such, rather than trying to keep cool by leaving your doors open, why not invest in a few fans or an air conditioning unit instead? Alternatively, if you have no choice but to keep them propped open, make sure to close them whenever they are left unattended.
Final thoughts…
Now that the warmer summer months are upon us, it's important to stay vigilant when it comes to maintaining fire safety at your home or workplace.
By following the hints and tips listed above though, you can do exactly that.
Here at Applications Engineering, we specialise in the supply, maintenance and installation of a wide range of fire sprinkler products. Therefore, if you would like us to ensure your existing system is well-equipped to deal with the threat of fire, simply click here to see our products or contact us at your earliest convenience.