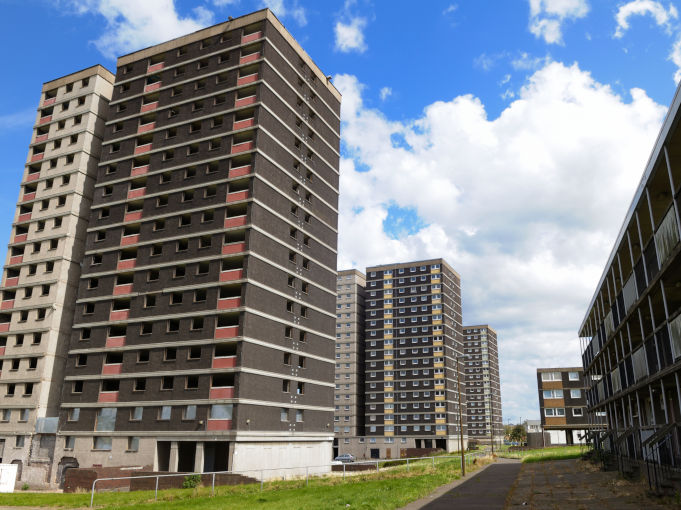 Earlier this month, the government announced proposals for a number of fire safety changes that could benefit thousands of residents throughout the UK. These proposals involve making alterations to the building requirements around whether a fire sprinkler system should be installed or not, stating that systems should be installed in high-rise flats of six floors and above, rather than ten.
Currently, sprinkler systems are required in high-rise flats above 30 metres in height – equivalent to 10 floors. These new plans would see this height decreased to 18 metres, meaning that any high-rise block of flats with six floors or higher would be required by law to have a sprinkler system installed.
'Name and Shame'
The government also stated in these proposals that they plan to 'name and shame' any business or landlord that does not comply with the new safety rules.
After making £600 million available to remove any fire-risk cladding from residential and private buildings, if a landlord or business ignores this money, refrains from making an application, or doesn't take any action towards improving the safety of their building, they will now be called out under the new rules.
Sounding Board
With this in mind, the government are also forming a new protection board, aimed at speeding up the processes involved with inspecting at-risk buildings and properties. This board – being immediately set up in collaboration between the Home Office and National Fire Chiefs Council – will provide reassurance to residents that, should any potential risk be identified, it'll be acted on accordingly.
With £10 million worth of funding behind the board's formation, it aims to have completed tailored building checks and inspections on all high-risk residential buildings in England by 2021.
Encouraging Signs
These announcements are a fantastic step towards ensuring residents stay safe in their homes. After all, not only does it demonstrate the government's commitment to preventing another potential Grenfell Tower disaster, but it also reassures those living in at-risk properties that something is being done to combat the issue.
Here at Applications Engineering, we were delighted to hear that the government has chosen to act responsibly. We are firm believers that fire sprinkler systems should be installed in buildings throughout the UK, so the new proposals are definitely encouraging and a sign that we are finally heading in the right direction.
If you have concerns about your property or building and would like to ensure it is well-protected in the unlikely event of a fire, feel free to contact us today. We are experts in fire safety so will be equipped to deal with any queries you might have. Simply give us a call on 01825 764737 and a friendly member of our team will be ready and waiting to help.