Applications Engineering Ltd are pleased to announce that for the third time running, we will be exhibiting at the BAFSA fire sprinkler exhibition with our partners Sika Systemtechnik GmbH.
This years' event will be held at The Grange Tower Bridge Hotel in London between the 20th and 21st of May and this year we will be exhibiting our very popular valve set  and flow switch range for domestic and residential applications.
"Fire Sprinkler is the UK sprinkler industry's biannual conference and exhibition. In 2014 it will take on a truly international dimension when it will be jointly hosted in London by the European Fire Sprinkler Network and the British Automatic Fire Sprinkler Association.
Sprinklers are still not used in Europe as widely as they should be and this event is intended to demonstrate best practice in the wider and more effective use of sprinkler technology. Fire Sprinkler International 2014 will provide a unique forum for those who wish to change the attitudes of legislators, regulators and building owners."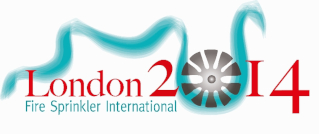 Please click here for further details on the exhibition: