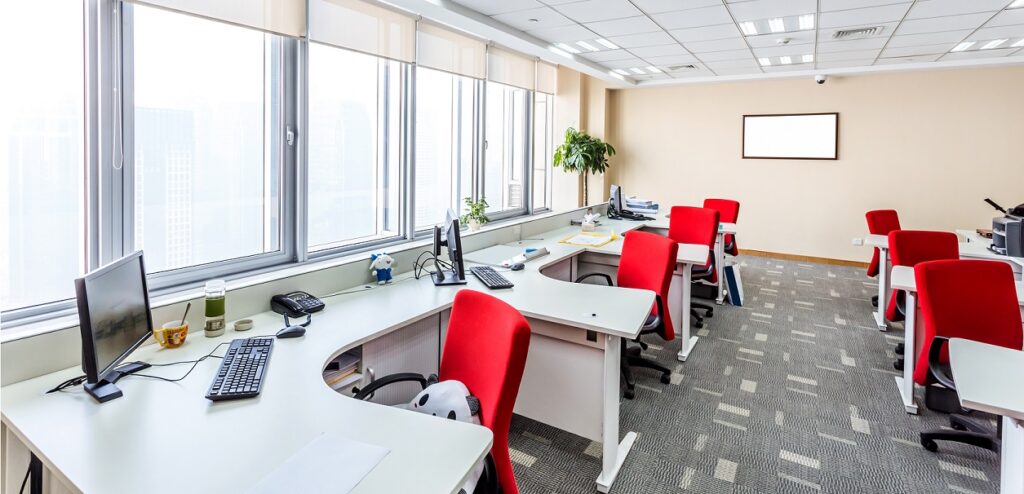 As more people return to their places of work through 2021, it is time for businesses to think about some of the practicalities of staff back in the office. Many offices have been left empty for an extended period as a result of the need for social distancing. In other cases, while offices may have been used, they haven't been full.
Ultimately, this means that those who are responsible for the health and safety of employees need to take a look at all of the relevant issues to ensure that the return to the office is as smooth and safe as possible. Fire safety is a key element of this.
Here we take a look at practical steps you can take around fire safety to ensure that your office is as protected as possible following the pandemic.
Understand the hazards
Many of the most common causes of office fires relate to hazards that could have been avoided. The misuse of equipment or inappropriate disposal of smoking materials are both historically typical ways that fires start. It needs to be impressed upon staff that they must use all electrical equipment the way it was designed to be used.
Returning to the office, it is also worth considering that sterilisation hand gel, which is now commonly found, is typically above 60% alcohol and highly flammable. It is important all hand gel is appropriately stored.
Carry out a fire risk assessment
As you return to the office you should carry out a fire safety assessment. This is a legal requirement, and should be carried out by a duty holder or responsible person. It is a good idea to conduct the assessment once the office is operational again and being used by the expected number of people.
Fire risk assessments help your office to understand the potential dangers and give you the chance rectify them before they can become a problem.
Put safety measures in place
You must put appropriate safety measures in place to ensure that your team are as protected as possible. The first and most important measure is to have a fire evacuation plan in place – taking into account any changes that have happened to the office in the period in which staff have been absent.
It is also important to put training in place to make sure that everyone in the office knows how to minimise risk.
Regular maintenance
It is vital that your office keeps up a schedule of maintenance on all fire safety measures, from the weekly testing of fire alarms, to checking fire extinguishers and lighting systems.
It is important to feel entirely sure that your fire sprinkler system is working properly too. So even if your system is not due for routine checks and maintenance yet, now could be the right time to do it.
At Applications Engineering, we specialising in designing and making the highest quality products for fire sprinkler systems. Using a system with top quality components can help to truly provide you with peace of mind. If you would like to learn more, please don't hesitate to contact our experienced team today.