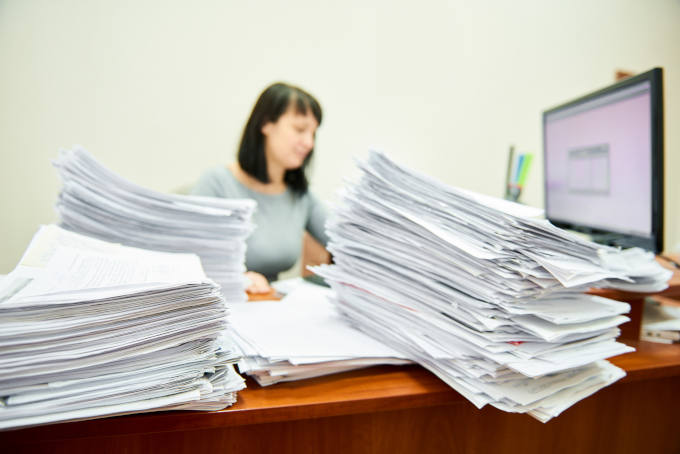 With the coronavirus restrictions becoming gradually more loosened as the months drift by, many employers will inevitably be thinking about inviting staff back into the workplace.
However, before you do that, it's important to weigh up the health and safety risks involved to your employees – from both a viral transmission point of view as well as more of a physical threat perspective.
After all, having spent over a year working from their own home-based offices, many of your employees will have likely forgotten all about the health and safety procedures you have at the workplace. As such, it's up to you to remind them.
With this in mind, join us as we run through some of the key fire safety risks to look out for during the return to the office, highlighting what you need to prevent them from being an issue.
Electric Plug Sockets
After months of lying empty, all sorts of things could have happened to affect the setup of your workspace.
From rats chewing through cables to dust accumulating in the sockets, it is always worth checking your workplace's electrics prior to your staff coming back in.
If your staff rely on having air conditioning available while working in the office, for example, make sure these units are clean and safe to use.
Likewise, avoid overloading your sockets with multiple plugs. This is one of the biggest causes of fires in the workplace so, if you don't have enough sockets available to use, consult a professional about the issue, rather than resorting to potentially dangerous extension leads.
Flammable Materials
While many workplaces around the world are now functioning a lot more sustainably, many still use a vast amount of paper and other flammable material on a daily basis. This, in turn, creates a large quantity of waste – another form of flammable material.
Therefore, while these usages may not be a fire risk in themselves, if a fire were to ever happen, having this material available in and around the workspace could enable the fire to spread more easily and cause a lot more damage.
As such, try to keep any paper, packages, parcels, waste bins and other sources of flammable material away from any electrical sockets or devices with an associated fire risk. That way, you'll be better able to contain any fires that do unintentionally take place while at work.
Cooking
If your place of work has a kitchen or eating area, the return of employees is likely to substantially increase your fire risk.
This is because cooking is one of the major sources of fire, especially when it comes to using the hob, toaster, oven or microwave.
As such, before you invite your staff back in, get a professional to inspect the appliances you have available for them to use. That way, you'll be given complete peace of mind that they are safe and shouldn't pose as great a fire risk, when looked after properly.
Similarly, it's important to educate your staff on how to use appliances correctly and clean up after themselves. While it may be easy to assume they will all know how to work a microwave or oven correctly, it could avoid a potentially fatal disaster by training them just in case.
Final Thoughts…
While avoiding the spread of coronavirus may be at the top of your health and safety agenda right now, it's vital not to forget about the fire risks that crop up within the workplace.
Here at Applications Engineering, we understand those risks better than most and stock a wide variety of products to keep homes, offices and a range of other buildings safe from fire.
To find out more about these products, or to discuss your specific workplace's fire safety requirements with us, please do not hesitate to contact us. We would be more than happy to help.